Born in 1968 (Surrey)....Passed away in 1997 (Memorial Site)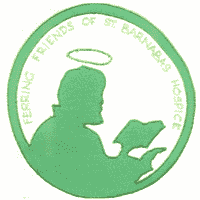 A Tribute by Dad (Walford) on November 1997
Our Dearest Sharon
It is just impossible for me to express adequate and appropriate words at this very sad time. But knowing you as I do, you would not want me to sing your praises. Instead, you would want me to talk about and thank everyone else. To your old friends from school and your childhood neighbourhood you would say "Remember all the good times and fun we had. You are good and true friends. Talk about me and those times and smile. Be happy."
To your more recent friends you would say "I enjoyed out get-togethers immensely. You were warm, helpful and loving. I always looked forward to planning our next date".
To your colleagues from work you would say "It was a pleasure working with you, so much so that many of you became my dear friends. Keep up the good work. Catch those wicked drug smugglers and bring them to justice."
To Mrs. Drury and Mrs. Amaladoss (Bethany's and Daniel's Headmistresses) and colleagues you would say "You are wonderful for our Bethany and Daniel. You are giving them an unbelievable sound start in their academic, social and spiritual life"
To Fr. David and the parish of Our Lady of the Sea you would say "I felt at peace and was uplifted in your presence. Thank you for accepting my family so well and easily."
To the surgeons, doctors, nurses, helpers and carers, especially the angels in St. Barnabas' Hospice "Thank you for all your skill and compassion. You gave us hope, comfort and peace. You provide heaven on earth".
To John you would say "You are a very special guy. Thank you for being my partner and my love. I know you will love and care for our Daniel and Bethany....and don't forget to water the plants"
To Daniel and Bethany you would say "Be good for your daddy. Be good in school. I'm very proud of you two. I'll be with you."
To me you would say "Now sit down and stop fussing"
This time I will use my fatherly authority and not listen to you. I'll fuss a bit.
Sharon darling
You were a delightful baby and child to your mum and me. As a little girl you worked hard at school and as you grew up you became inseparable from your brother Simon. You did boss him around as you continued to do in later years - in a protective way of course.
As a teenager you were mostly good but also did all those rebellious things a teenager does. Way out hairstyles and clothes and a few naughty things - some of which we knew about at the time, others which came to light recently and many that your friends will continue to keep quiet about.
On reaching adulthood you immediately became a responsible person and a credit to society. You just seemed to have the knack of doing everything correctly. You chose John as your partner in life. A very good move indeed. You together with John decided to raise a family early in your marriage. Daniel and Bethany arrived. A delight to us all.
You were a granddaughter, daughter, wife, mother and sister. You combined all these roles perfectly by being our friend. Always thinking of others. Always willing to help. Even with a busy schedule you found time to help pull a Jumbo down a runway at Gatwick for charity and made a point of giving your time every year helping under privileged children.
Sharon dear, in recent times you had a large cross to bear. You handled it like a beautiful bouquet of flowers.
Your beautiful smile will endure.
Though you were in great pain and extreme discomfort - you did not complain. You did not ask "Why me?"
Your lovely character shone bright during your most difficult days. You organised you new home - inside and outside - often from your hospital bed. You were seen working, and working hard, in your garden on the odd days you were not in hospital. You, together with John, took the children to Disneyland to give them a very enjoyable diversion. You insisted that John and the children went on holiday while you had to endure major surgery. You were determined to see a better society. You insisted on leaving hospital to go to court to give evidence against a drug smuggler. When you were at your most tired nd weak you were heard to say to the hospice staff offering you a drink "Have yours first. I'll have a cup if some is left." You did your best to make it easy for us all. After you lost your sight you would still say you could see. You did everything for yourself until you absolutely could not. You did not want to put anyone to any trouble because of your illness. You were always ready to share your beautiful smile, hugs, cuddles, kisses and offers of help.
You were an outstanding example to us all.
As a family we would like to express our deep grief for your physical loss. We would like to thank all of you for the love, time, comfort, prayers and kindness given and shown to all of us. I'm sure this will continue, especially to John, Daniel and Bethany.
Sharon was a remarkable and very special lady. In quiet moments when we recall all the wonderful things about this world, Sharon darling, you will come to mind. From all of us present and those that could only be here in spirit, we would like to thank you Sharon for the privilege of having known you and for sharing our time.
So to our courageous, bright, unselfish, dependable, honest, strong, caring, thoughtful, consistent, warm, loving , beautiful, remarkable and special girl Sharon we say:
Put on your pretty smile my love
You are expecting a rendezvous
Put on your pretty smile my love
The lord you love is waiting for you.
===============================================
Eulogy by Lisa Parish
I am proud to have been asked to speak today about my friendship with Sharon. Each of you had your own special relationship with her but these few words I have chosen are spoken from my heart and about a friend I have lost. Friendship by its very nature is free of deceit than any other relationship because it is the bond least affected by striving for power, physical or material profit.
There are lots of people that can be friendly, but it takes someone special to be a true friend and Sharon had these qualities. Sharon always made time for me. She was kind, generous and totally unselfish. During the last 12 months I have had problems and worries over the health of our new baby and despite everything she and her family were going through Sharon still found the strength to give me the support that I needed - her priority was always the well being of Jodie and her caring was so genuine, her honesty, her positive attitude and her practical approach to life has helped me on numerous occasions.
We enjoyed one anothers company - a good laugh and gossip over a cup of coffee was a regular occurrence in Guildford Road and it was from here our friendship grew. When Chris and I were moving, our greatest regret was that we would no longer have Sharon and John just next door. However I knew that our friendship would continue because we had grown to value one anothers opinion and rely on one another too much to allow a few miles to get in the way.
The comfort of having Sharon as my friend may indeed be lost but the comfort of having had that friendship will never be. To match the grief of losing her I have the joy of having known her.
=====================================